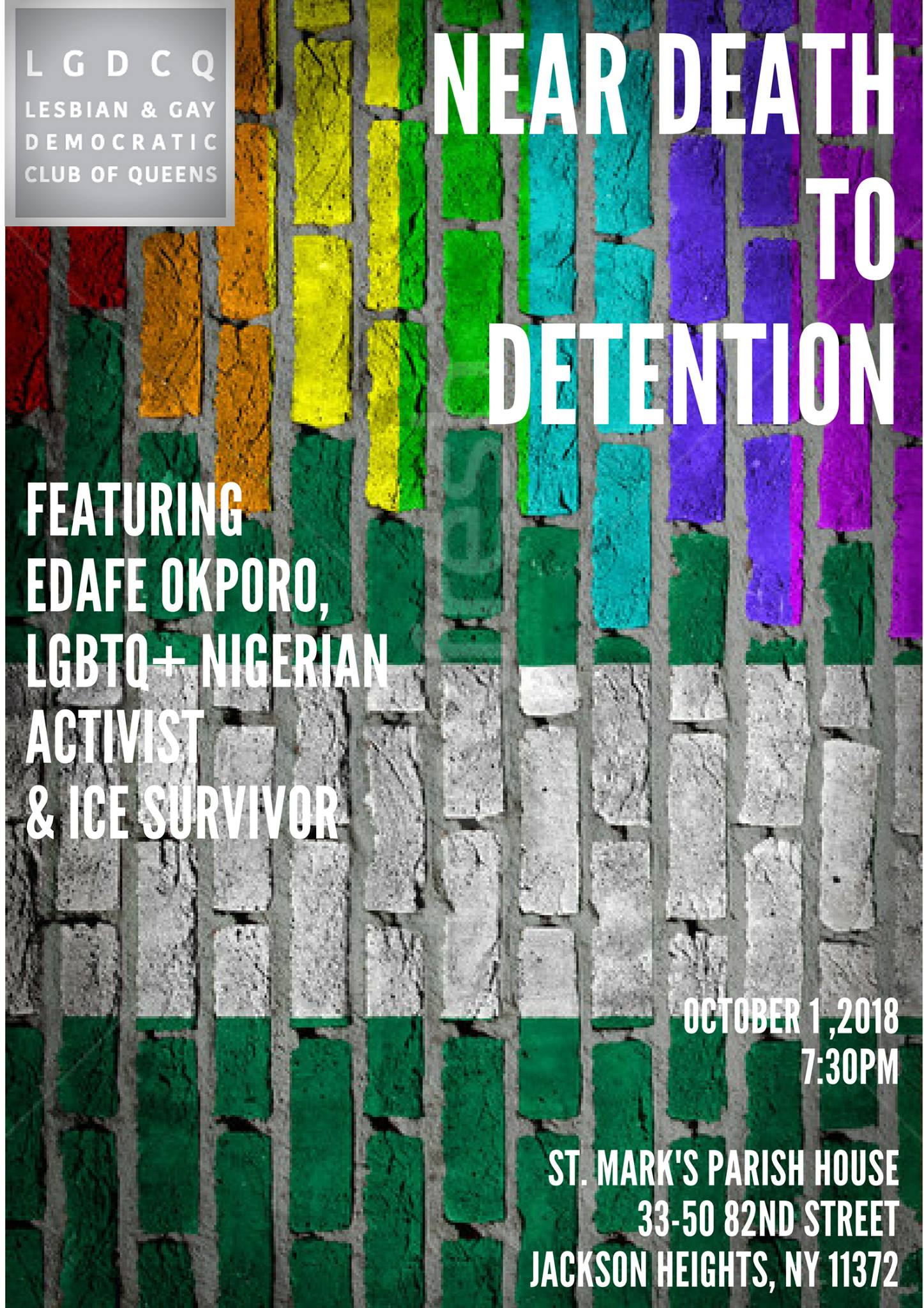 The Lesbian and Gay Democratic Club of Queens' Event: Near Death To Detention
Join the LGDCQ for their event, Near Death to Detention featuring LGBTQ Nigerian Activist and ICE Survivor Edafe Okporo. The event will take place on Monday, October 1st at 7:30pm at St. Mark's Parish House, 33-50 82nd Street in Jackson Heights.
"Hear how Edafe escaped death in Nigeria and sought asylum in the United States...only to be detained by Trump's ICE for several months. Learn how he overcame these seemingly insurmountable obstacles and now works to serve homeless asylum seekers and refugees.

Edafe will have copies of his book, Bed 26: A Memoir of an African Man's Asylum in The United States, on hand at the meeting.

Our founder, NYC Council Finance Chair Daniel Dromm will also update us on his good work in the Council and what's in store for NYC in the months to come.

Free and open to the public. All are welcome."
Facebook Event: https://www.facebook.com/events/801962376809510/