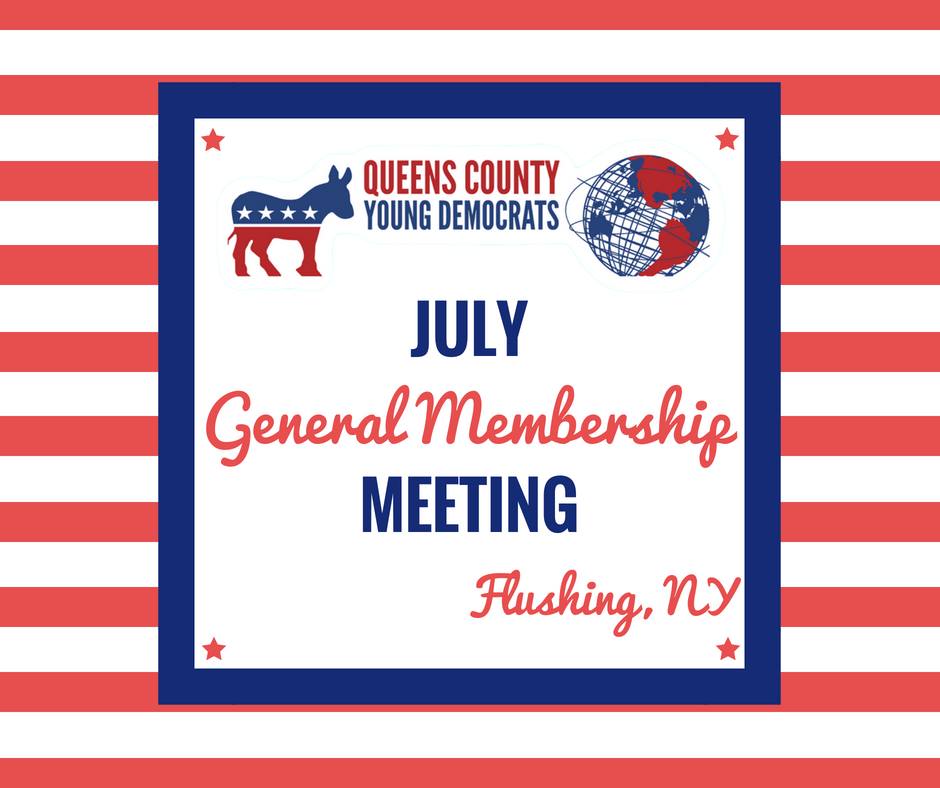 QCYD July General Membership Meeting
Please join the Queens County Young Democrats for their July General Membership meeting Flushing for transit themed trivia and networking with fellow young dems! As long as the 7 train runs on time, we shall see you at 7pm at Zebra Lounge NY 2.

NOTE: All members who received a complimentary drink ticket from our June meeting may cash in their tickets at this month's meeting.
Facebook Event: https://www.facebook.com/events/867696216774726/