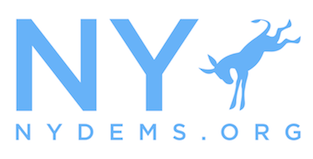 Rally Against Trump this Saturday
Trump's secret is out. He and his big donors tried to keep the location of their upcoming fundraiser a secret, but no longer! That's right - Trump and his friends will be at breakfast at Cipriani's on 42nd Street on December 2nd, and we want to take our message straight to him.
Instead of being across town, take your voice directly to Trump and his supporters at our rally on the street near Cipriani's. We are moving the time up to 9AM to coincide with his breakfast and to greet him and his guests.
The rally will be on
Vanderbilt Avenue just north of 42nd Street
. Attendees should enter the rally at 43rd and Vanderbilt, and arrive on foot or, using public transportation, exit Grand Central on the west side to avoid interfering with security.
Our message is simple: New York isn't buying what Donald Trump is selling – we stand for inclusion, fairness and progress, not division and fear. Donald Trump and Republicans in Washington have targeted New York's values and our bottom line, and we are fighting back. We are fighting against attacks on our healthcare system, a tax plan that gives millions to corporations at the expense of the middle class, and policies that threaten Dreamers, women, people of color, the LGBTQ community, workers, and many more.
Please join us, and bring your voices.
When: This Saturday, December 2nd, at 9AM
**NOTE CHANGE IN TIME AND LOCATION