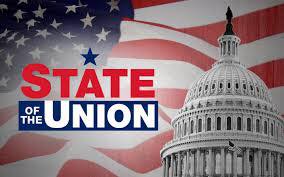 State of the Union Watch (Commiseration) Party
Join District Leaders Maureen Allen, Alfonso Quiroz, the John F. Kennedy Democratic Club and Queens County Young Dems and your fellow Queens Democrats to watch the State of the Union and commiserate together on Tuesday, January 30th at 8pm at Yeras Restaurant and Sports Bar which is located at 86-09 Northern Blvd. in Jackson Heights.

Cash bar, we will provide some noshes, but if you have dinner, which I will be, it's on you!
Facebook Event: https://www.facebook.com/events/316798028813882/