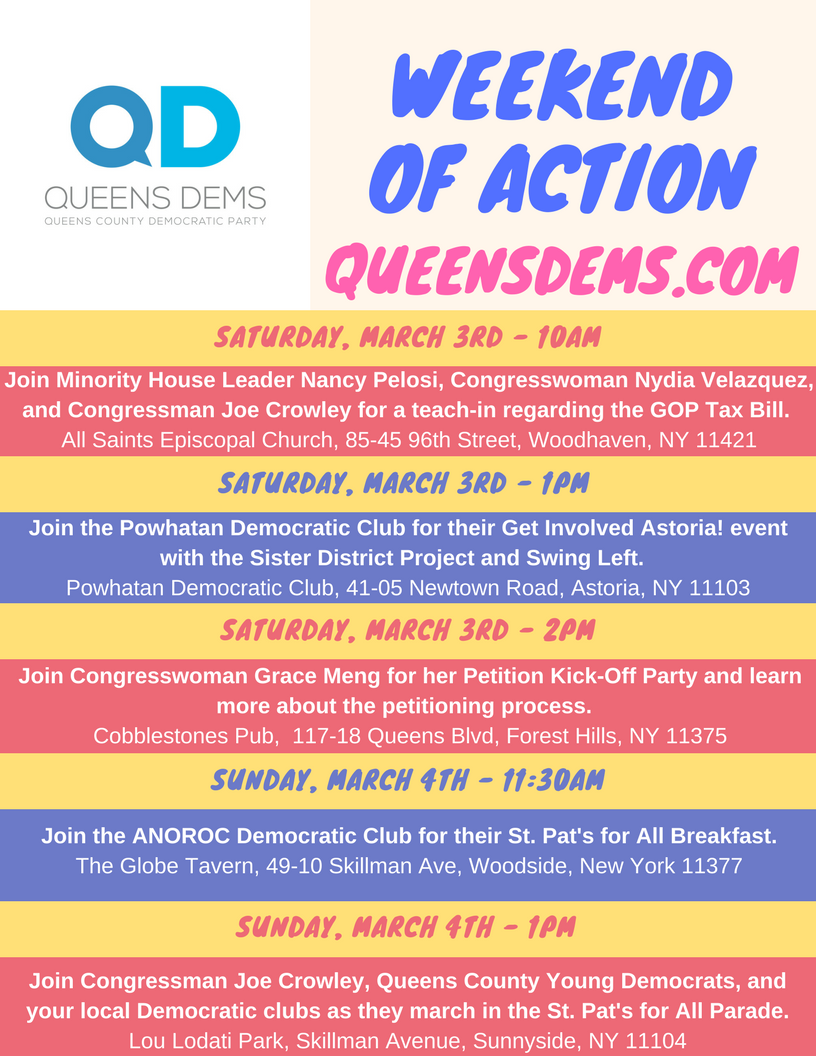 Thank you to everyone who participated in Queens Dems Weekend of Action. Check out the photos below!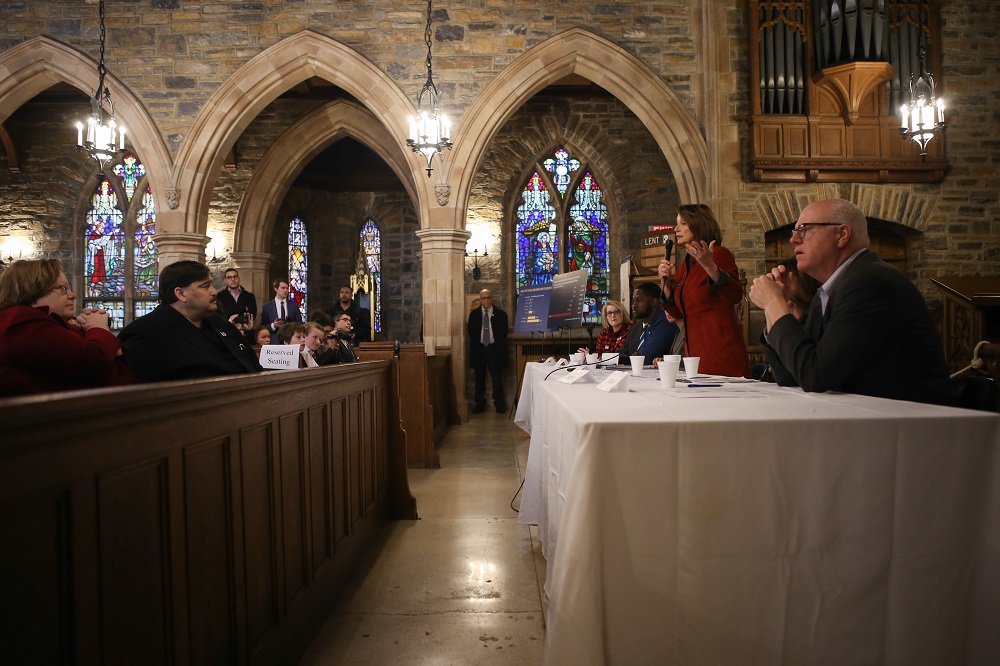 Democratic House Leader Nancy Pelosi decribes a few of the many consequences of Trump's Tax Bill at All Saints Episcopal in Woodhaven on Saturday, March 3rd. The event was hosted by Congresswoman Nydia Velazquez, and the panel consisted of Leader Pelosi, Congresswoman Velazquez, Congressman Joe Crowley, NYS Lt. Gov. Kathy Hochul, plus advocates from various industries significantly affected by the bill. Assembly Members Catherine Nolan and Michael Miller were in attendance, as were many club members and several District Leaders.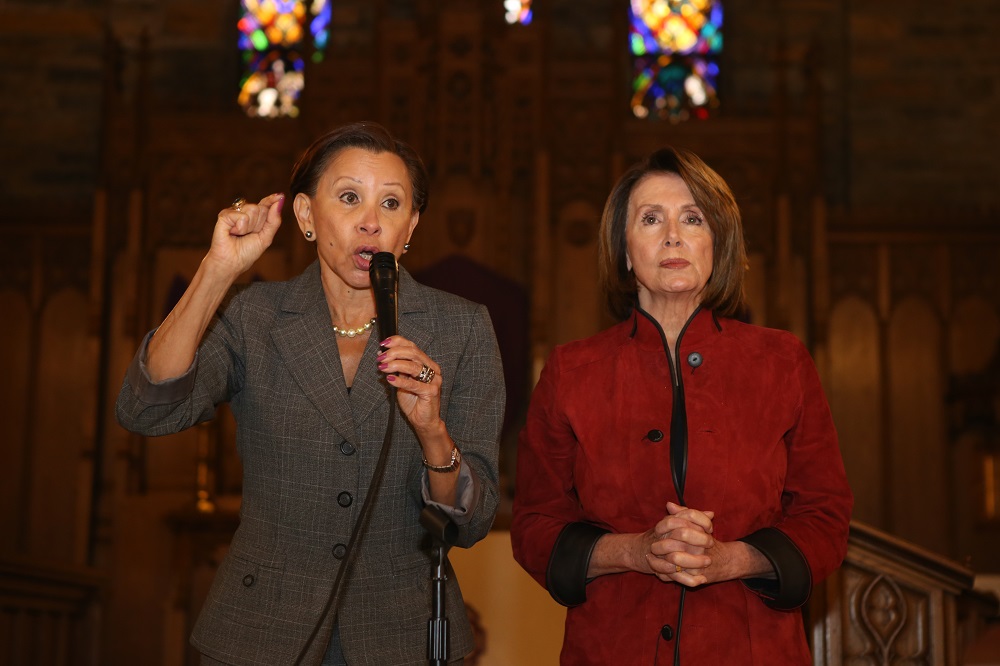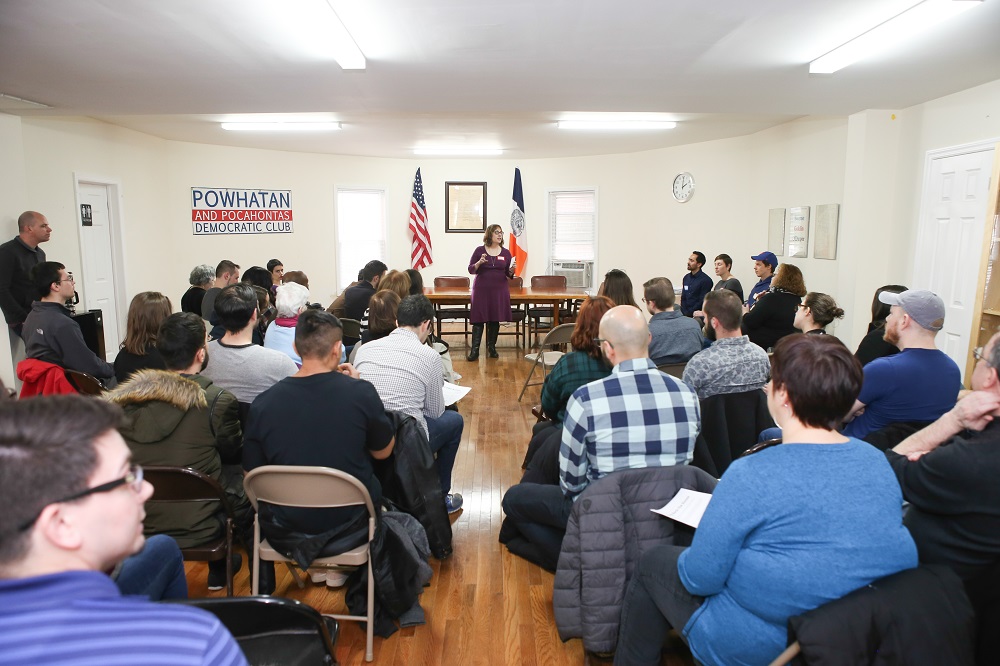 There was a packed house at Powhatan and Pocahontas Democratic Club for their Get Involved Astoria! event in conjunction with Swing Left and Sister District. Pictured above is Betsy from Sister District who was explaining the goals of the organization -- to deploy people and resources from solid Democratic areas to nearby districts that are contestable.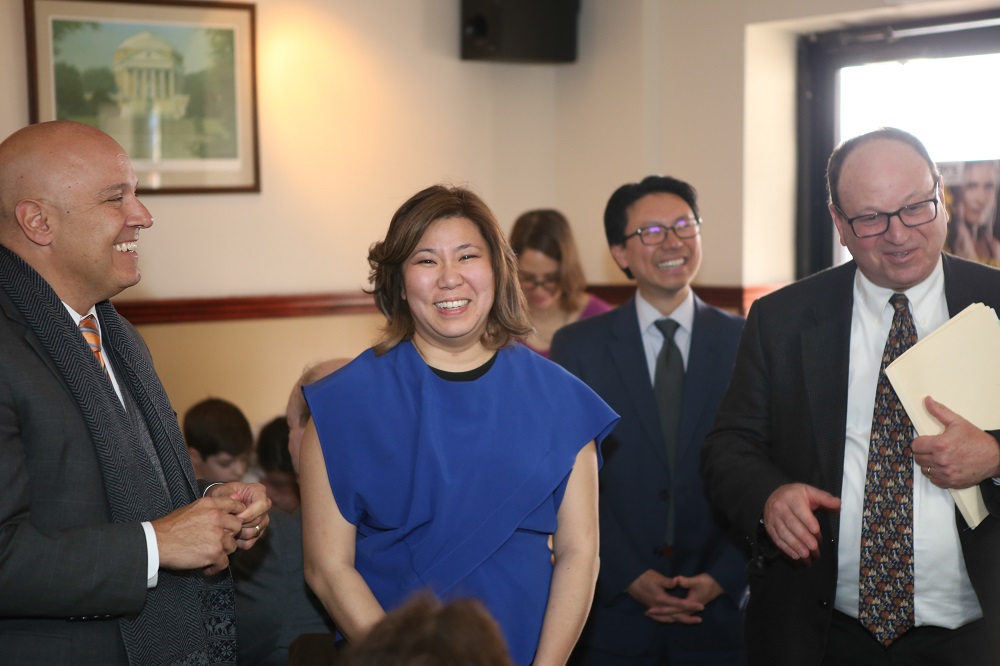 Congresswoman Grace Meng and Council Members Paul Vallone and Barry Grodenchik were all smiles Saturday as they walked the crowd through the basics petitioning and got the crowd fired up to help re-elect Congresswoman Meng.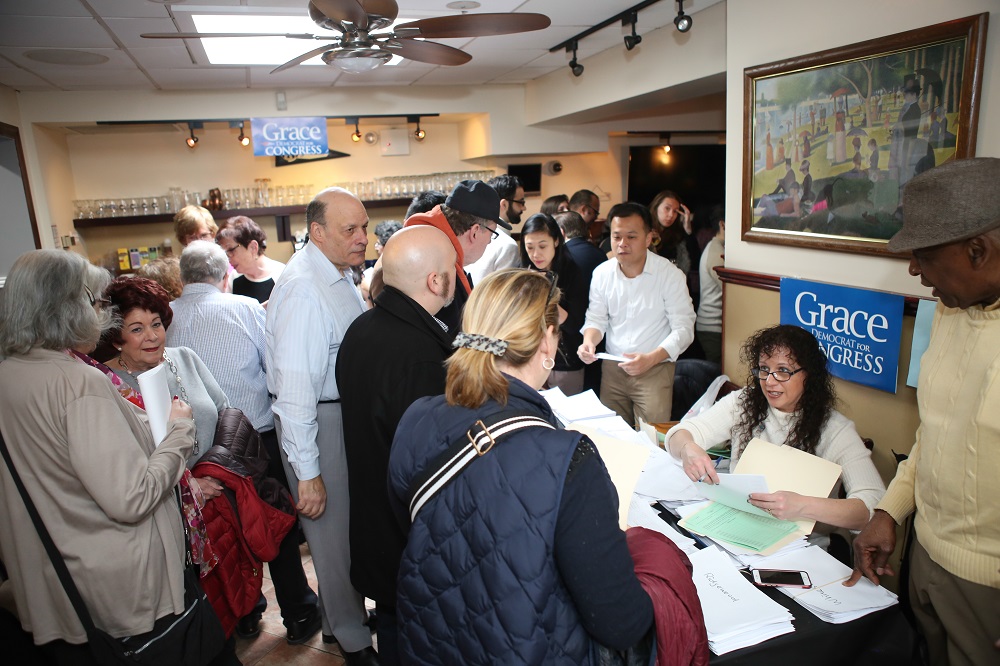 Cobblestones Pub became Team Meng HQ for a few hours Saturday as volunteers were trained on gathering signatures for petitions and picked up their walk packets in preparation for Tuesday's start date.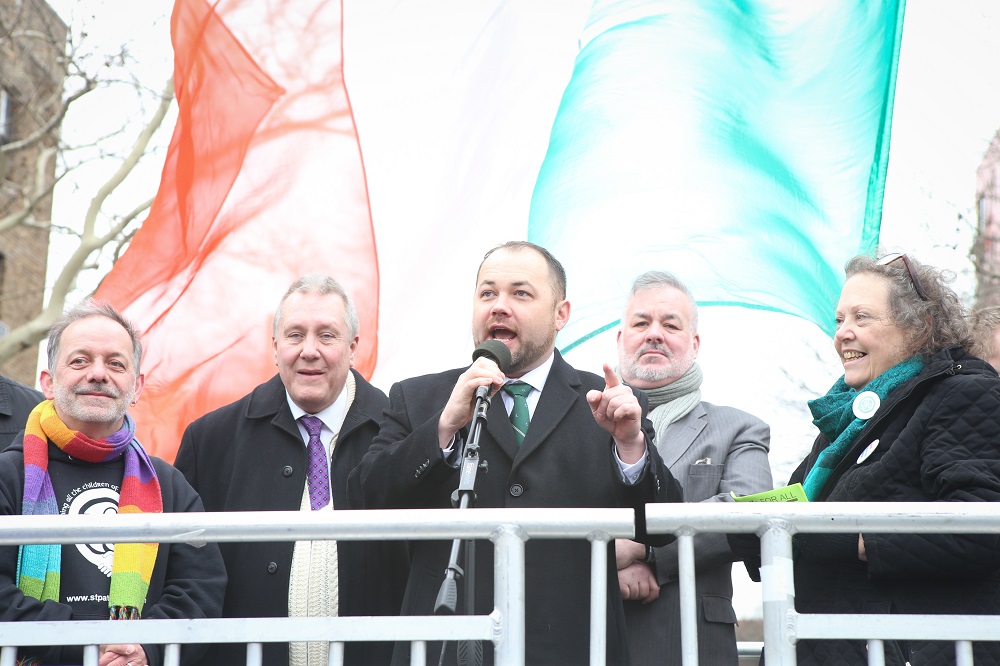 New York City Council Speaker Corey Johnson got the crowd at St. Pat's For All in Sunnyside fired up and ready to march on Sunday, March 4th.