Voter Guide for June 28 Democratic Primary
---
With early voting beginning tomorrow for the 2022 Democratic Primary, we've been talking to many of you about what to expect on the ballot. We're hearing time and time again that the people want to vote for good, true-blue, progressive Democrats.
That is why the Democratic Organization of Queens has come together to support a fantastic set of candidates in this year's primaries that reflect our communities and are ready to fight for residents, families, small buissenesses, workers, and everyone that believes in making the world a better place and calls Queens their home.
This slate represents Queens better than any other combination out there. What you'll find below is a set of candidates that represent the most committed activists, experienced community leaders, and dedicated organizers our community has ever seen. From every corner of Queens, we have brought together candidates of the many backgrounds, ethnicities, nationalities, genders, sexual orientations, religions, and uprbinging to help make the world a better place.
We're proud to stand by these candidates and work together here in Queens to fight for progress. Join us in supporthing these candidates on June 28!
New York State Governor
---
Kathy Hochul

As Governor, Kathy has taken decisive action to deliver immediate relief to working and middle class families and small businesses, beat back the pandemic, and accelerate New York's economic recovery. In addition, she has reaffirmed New York's position as a national leader in defending reproductive rights and in combating climate change.
Governor Hochul has also introduced a bold agenda to promote greater equity and expand opportunity for every New Yorker — from making New York more affordable to helping small businesses keep their doors open, strengthening public safety, and leading the fight for justice, dignity, and equality for all.
Read more here, on Kathy Hochul's website.
New York State Lieutenant Governor
---
Antonio Delgado

Born and raised in Schenectady, Antonio is a native New Yorker. His parents worked hard for General Electric, benefited from a thriving economy, and were able to pursue the American Dream of building a better future for Antonio and his younger brother. Antonio attended Colgate University, in Hamilton, New York, where he graduated with high honors and earned a Rhodes Scholarship to Oxford. From there, he went to law school at Harvard, which is where he met his wife Lacey, a native of Ulster County.
Read more here, on Antonio Delgado's website.
Judge of the Civil Court Judge
---
This year is a bit different than most when voting for Judge of the Civil Court. You'll see four (4) options and will be to vote for any two (2).
The two candidates below were the only candidate to be deemed "Qualified" by the New York City Bar Association, and independent review board.
Karen Lin

Karen Lin, a dedicated public servant and longtime Queens resident, is a candidate for Judge of the Civil Court in Queens. A seasoned attorney and former Judge, Karen is unwavering in her commitment to equal justice under the law for all. As a first generation immigrant, working mom, and daughter of aging parents, Karen will serve the diverse and resilient communities of Queens with fairness, integrity, and excellence.
Karen presided over disputes between landlords and tenants in one of the busiest courts in the nation. She worked to ensure that each person who appeared before her was treated with dignity and courtesy, provided the opportunity to seek counsel, and afforded a meaningful opportunity to be heard. Karen was unanimously Approved for election as Judge of the Civil Court by the New York City Bar Association, found to be Qualified for election by the Queens County Bar Association, and found to be Highly Qualified by the LGBT Bar Association of New York.
Read more here, on Karen Lin's website.
Thomas Medardo Oliva

Thomas Medardo Oliva is one of the most recognized and awarded attorneys to run for Civil Judge in Queens in years. A practicing lawyer for over 30 years, Tom's peers have consistently recognized him for his integrity, legal skills, and service to the residents of New York City and State. He has been named a NY Super Lawyer every year since 2014 – an honor given to only five percent of lawyers in the state – has won the "Latin Impact" award in 2021 and sits on the Board of Editors for the prestigious NY Law Journal.
Tom grew up in Flushing, Queens under the love and guidance of his Cuban and Puerto Rican parents. He and his wife of forty years, Paula, raised their family in Queens too, and they currently enjoy life together in Little Neck. He has spent his life working with and for the people of Queens County. His first jobs were in Flushing, working at a local pizzeria and corner luncheonette, and helping his dad in the building where he was a super. As a high school student in Astoria, he started his ownpainting company. Today, he is President of the Latino Lawyers Association of Queens County, which he has been a member of for over a decade.
Don't just take our word for it. Look at the endorsements he's racked up so far!
Read more here, on Thomas Medardo Oliva's website.
Elections by Assembly District
---
We have several different Assembly Districts in Queens and many of them come with their own set of candidates.
Find the list of Queens Dems-endorsed candidates for your Assembly District below, and have confidence when going into the polls. If you're not sure which district you are in, you can check online at the BOE website here.
New York State Assembly
---
David Weprin for Assembly District 24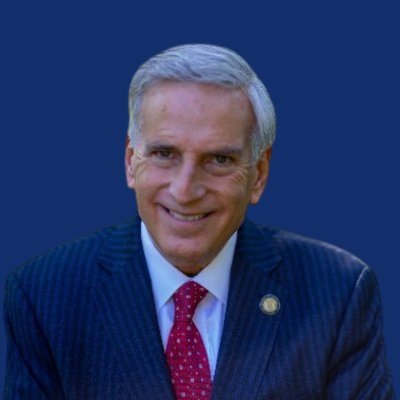 Andrew Hevesi for Assembly District 28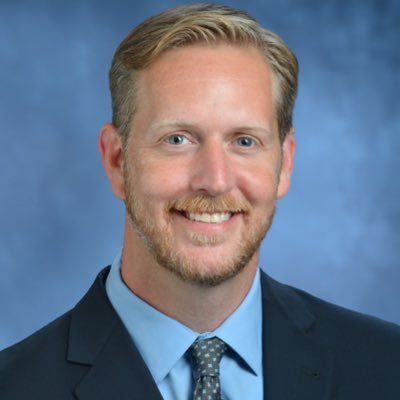 Alicia Hyndman for Assembly District 29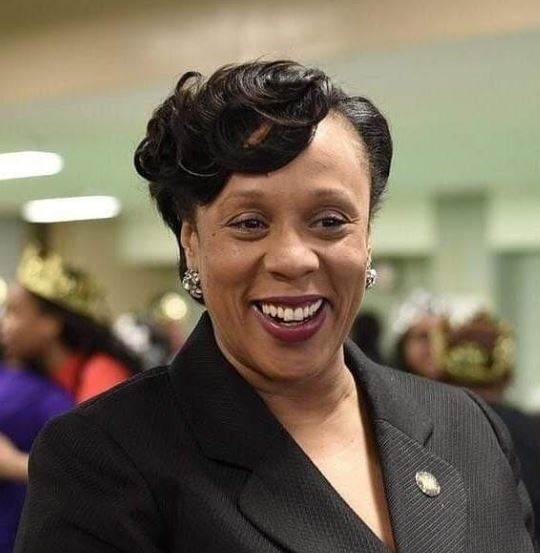 Steven Raga for Assembly District 30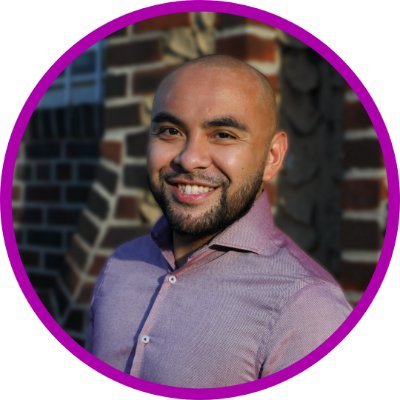 Vivian Cook for Assembly District 32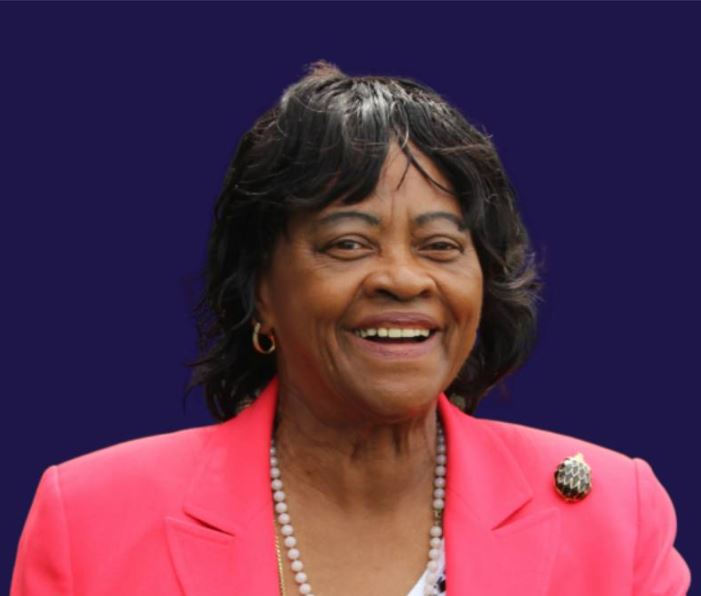 Clyde Vanel for Assembly District 33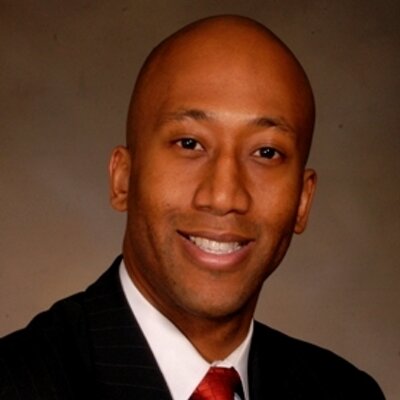 3
Jeffrion Aubry for Assembly District 35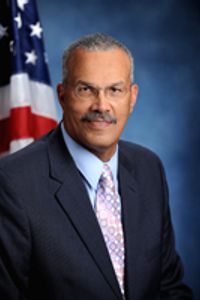 Johanna Carmona for Assembly District 37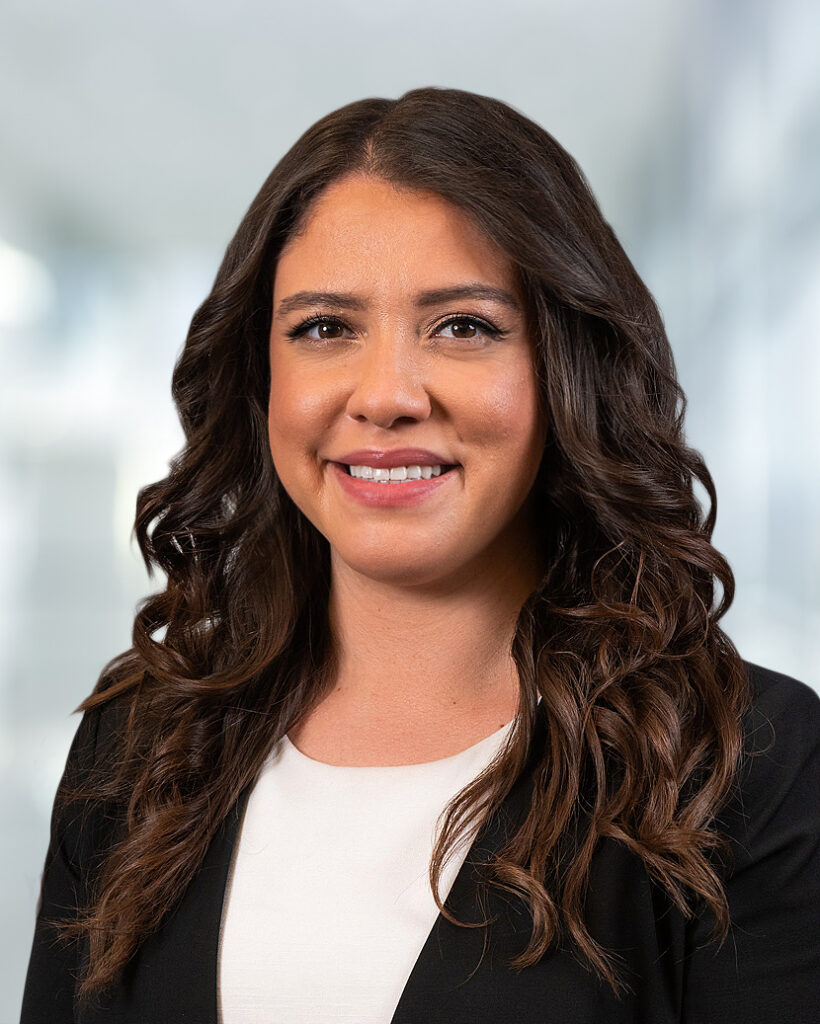 Ron Kim for Assembly District 40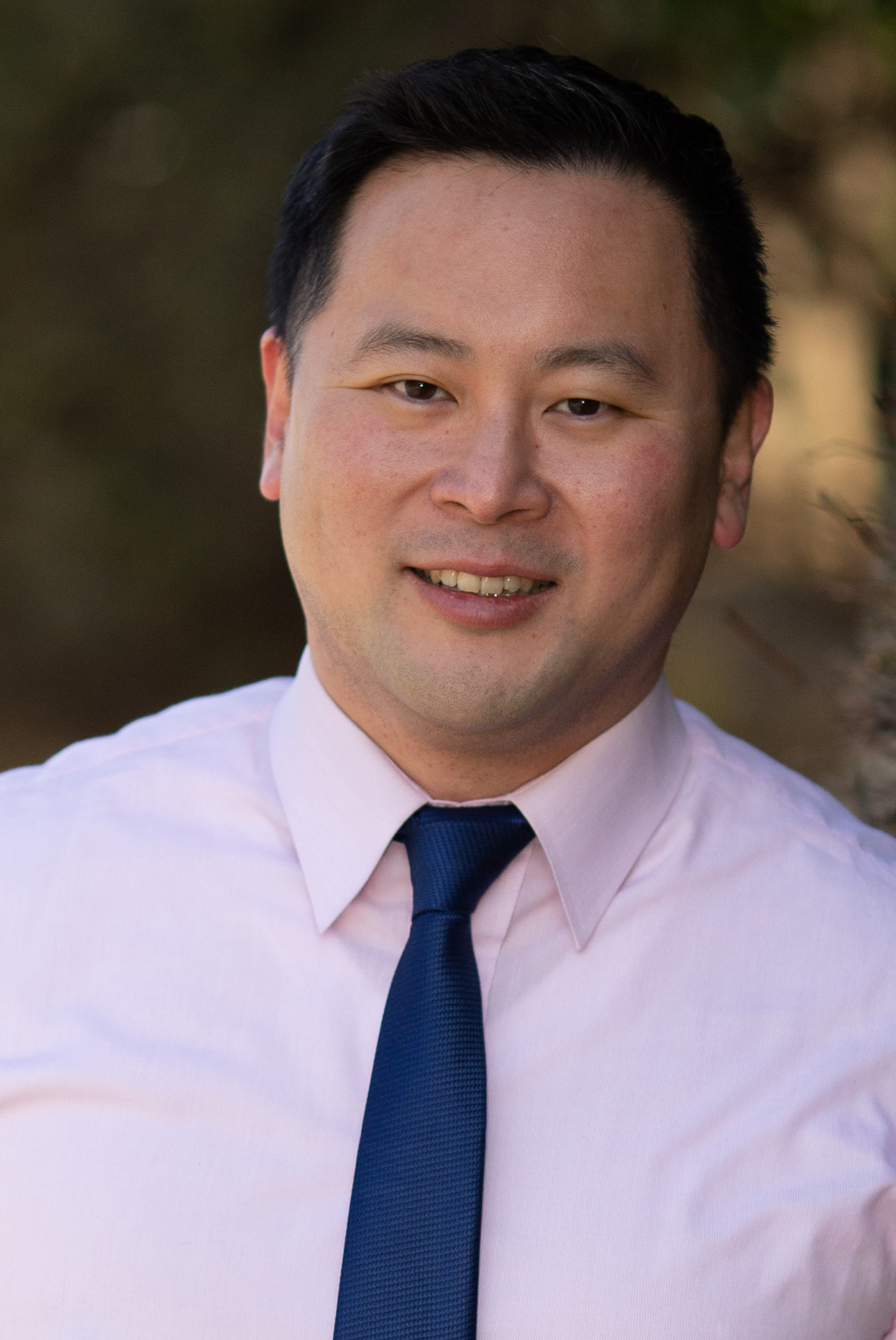 District Leaders
---
| | |
| --- | --- |
| District | Endorsed Candidate |
| 24A - Male | David Weprin |
| 24A - Female | Martha Taylor |
| 24B - Male | John Albert |
| 24B - Female | Mazeda Uddin |
| 29B - Male | Jamal Wilkerson |
| 29B - Female | Jacqueline Boyce |
| 30B - Male | Steven Raga |
| 30B - Female | Melissa Sklarz |
| 32B - Male | Clifton Stanley Diaz |
| 33A - Male | I. Daneek Miller |
| 34B - Male | Andre Vargas |
| 34B - Female | Monica Valdes |
| 35A - Male | Ty Henry |
| 35A - Female | Larinda Hooks |
| 35B - Male | Jose Morillo |
| 35B - Female | Michelle Dunston |
| 36B - Male | Andre Stith |
| 37A - Male | Manuel G. Gomez |

State Committee
---
| | |
| --- | --- |
| District | Our candidate |
| 24 - Male | Kevin Andrew Nabie |
| 24 - Female | Jamilla A. Uddin |
| 28 - Male | Edwin K. Wong |
| 28 - Female | Ronnie Croce |
| 29 - Male | Aaron K. Ambrose |
| 34 - Male | Manuel F. Perez |
| 34 - Female | Lucia Africano |
| 35 - Male | Derek A. Slaughter |
| 35 - Female | Clara M. Salas |
| 36 - Male | Michael D. Thompson |
| 36 - Female | Kimberly Mullarkey |
| 37 - Male | Gerard J. Marsicano |
| 39 - Female | Yanna M. Henriquez |

Judicial Delegates
---
| | |
| --- | --- |
| District | Our candidate |
| Del. to Judicial Convention - 24 AD | Martha Taylor |
| | John P. Albert |
| | Ahnaf Alam |
| | Nusrat Alam |
| | Mohammed F. Uddin |
| | Jamie Kazi |
| | Mark S. Weprin |
| | Muhammad M. Rahman |
| | Akshar A. Patel |
| | Jonathan B. Taylor |
| Del. to Judicial Convention - 25 AD | Tamara Osherov |
| | George E. Hadjiconstantinou |
| | Neeta Jain |
| | John Y. Park |
| | Bonnie H. Panzok-Davidson |
| | Ved V. Malhotra |
| | Sharon Lee |
| Del. to Judicial Convention - 27 AD | Simon Pelman |
| | Daniel A. Rosnethal |
| | Facia Class |
| | Paula F. Berger |
| | Jeffrey M. Kohn |
| | Adinah C. Pelman |
| | Veronica T. Class |
| | Mary Maggio Fischer |
| Del. to Judicial Convention - 28 AD | Karen Koslowitz |
| | Matthew M. Mandell |
| | Mark E. Morrill |
| | Sandra S. Mandell |
| | Elizabeth J. Newton |
| | Mary Ellen G. Courtney |
| | Catriona Schlosser |
| | Sheryl Ann Fetik |
| | Edwin K. Wong |
| | Steven F. Strauss |
| Del. to Judicial Convention - 33 AD | Gregory W. Meeks |
| | I. Daneek Miller |
| | June Bunch |
| | Roslin Spigner |
| | Alma J. Cave |
| | Clyde Vanel |
| | Leroy Manuel |
| | Darcel P. Chapman |
| | Wanda R. Manley |
| | Leroy G. Comrie Jr. |
| | George A. Smith |
| | Michael L. Lambert |
| | Samuel Murray |
| | Darryl Smith |
| Del. to Judicial Convention - 34 AD | Andres Y. Vargas |
| | Monica V. Valdes |
| | Manuel F. Perez |
| | Lucia V. Africano |
| | Edwin K. Woo |
| | Ellen Raffaele |
| | Michael G. DenDekker |
| | Dennis J. Nobia |
| | Matthew E. DiStefano |
| | Gary P. Gilbert |
| Del. to Judicial Convention - 35 AD | Jeffrion L. Aubry |
| | Michelle Dunston |
| | Larinda C. Hooks |
| | Jose M. Morillo |
| | Lilli M. Pioche |
| | Debra P. Hargrove |
| | Lurline Grant |
| Del. to Judicial Convention - 36 AD | Antonio Alfonso Jr. |
| | Carolyn Scarano |
| | Andre T. Stith |
| | Breeana C. Mulligan |
| | Michael D. Thompson |
| | Kimberly Mullarkey |
| | Theodore Kasapis |
| | Heather Ann Cortes |
| | Dirk McCall |
| | Lauren E. Lentine |
| | Michael Braun |
| | Eartha L. Washington |
| Del. to Judicial Convention - 37 AD | John P. Smyth |
| | Marcella M. Kocolatos |
| | Charles Ober |
| | Paul A. Camilleri |
| | Meghan E. Cirrito |
| | Diane R. Ballek |
| | Melissa Orlando |
| | Ellen I. Young |
| | Edward C. Lettau |
| | Robert P. Miraglia |
| | Sharon Cadiz |
| Del. to Judicial Convention - 38 AD | Frank A. Kotnik Jr. |
| | Jenifer Rajkumar |
| | Kenneth R. Rehberger |
| | Kamal U. Bhuiyan |
| | Mary Haeberle |
| | Sherry N. Algredo |
| | Michael G. Miller |
| | Zubaidah A. Chowdhury |
| Alt. to Judicial Convention - 28 AD | Ronnie Croce |
| | Marsha Silverstein |
| | Myrna Jacobson |
| | Howard Pollack |
| | Sheridan Chu |
| | Martin I. Cohen |
| | Michael Cohen |