Endorsed Candidates for June 23 Democratic Primary
---
With just a few weeks left until the 2020 Democratic Primary, it's as exciting as ever. This year has been an historically unique one considering everything that our country and our county has been through in just a few short months.
Now more than ever, Democrats all over Queens are excited to get to work to defeat the abhorrent actions and divisive rhetoric that has been coming out of 1600 Pennsylvania Ave. over the last few years. That is why the Democratic Organization of Queens has come together to support a fantastic set of candidates in this year's primaries.
This slate represents what Queens represents-- diversity. What you'll find below is a set of candidates that represent the most committed activists, experienced community leaders, and dedicated organizers our community has ever seen. From every corner of Queens, we have brought together candidates of the many backgrounds, ethnicities, nationalities, genders, sexual orientations, religions, and uprbinging to help make the world a better place.
We're proud to stand by these candidates and work together as One Queens to fight for progress. Join us in supporthing these candidates on June 23!
Queens Borough President
---
Donovan Richards

Donovan Richards is a lifelong Queens resident who has represented Southeast Queens in the City Council since 2013. Growing up he lived in Jamaica, St. Albans, Hollis, and Rosedale, with frequent visits to grandparents who lived in the Rockaways. He attended Jamaica High School and Redemption Christian Academy before studying communications, radio, and TV at Nyack College. He later received a degree in Aviation Management from Vaughn College.
Donovan got his start in politics after the tragic killing of a close friend inspired him to get more involved in his community and join the fight to end gun violence. He worked in numerous positions within the City Council where he connected with the community and developed a hands on approach to helping constituents. This knowledge has been crucial since being elected to the represent the district he grew up in.
Read more here, on Donovan's website.
Civil Court Judge, Countywide
---
Jessica Earle-Gargan

Jessica Earle-Gargan is running for Civil Court Judge to uphold the values of fairness and justice in Queens for every Queens resident.
Jessica Earle-Gargan was born and raised in Queens to working-class parents. She attended Benjamin Cardozo High School and then Queens College, after which she worked full-time while attending St. John's University School of Law at night.
Jessica began her legal career as an Assistant District Attorney, prosecuting Domestic Violence crimes, bringing justice to abused spouses, partners and their families. She gained experience in handling emotionally charged cases involving children and their caretakers. Working with victims and their families, Jessica understands many of the unique and specific concerns of our diverse communities.
Read more here, on Jessica's website.
Civil Court Judge, 6th Judicial District
---
Leigh Cheng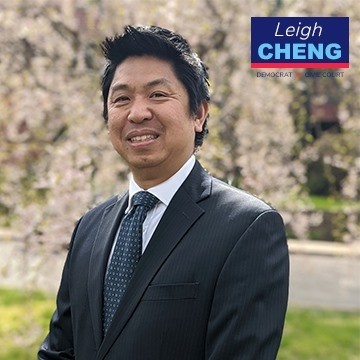 Congressional Representatives
---
Gregory W. Meeks for NY-05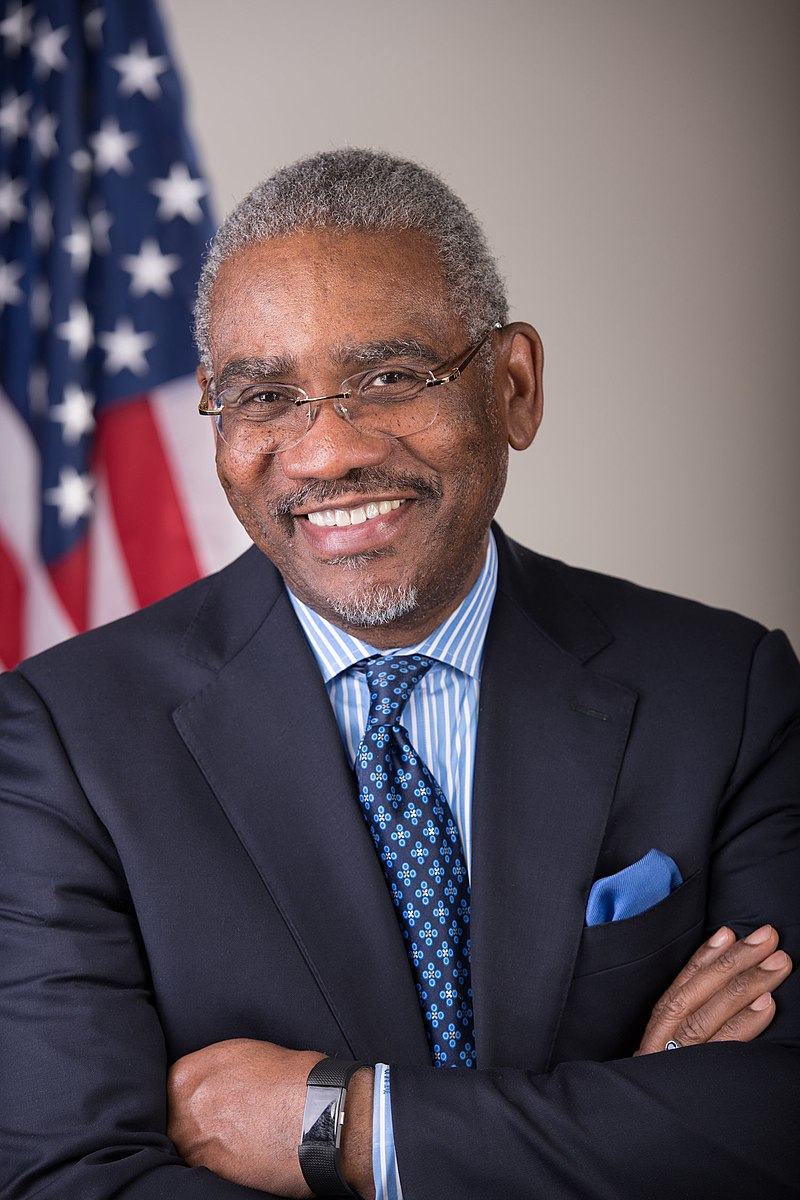 Grace Meng for NY-06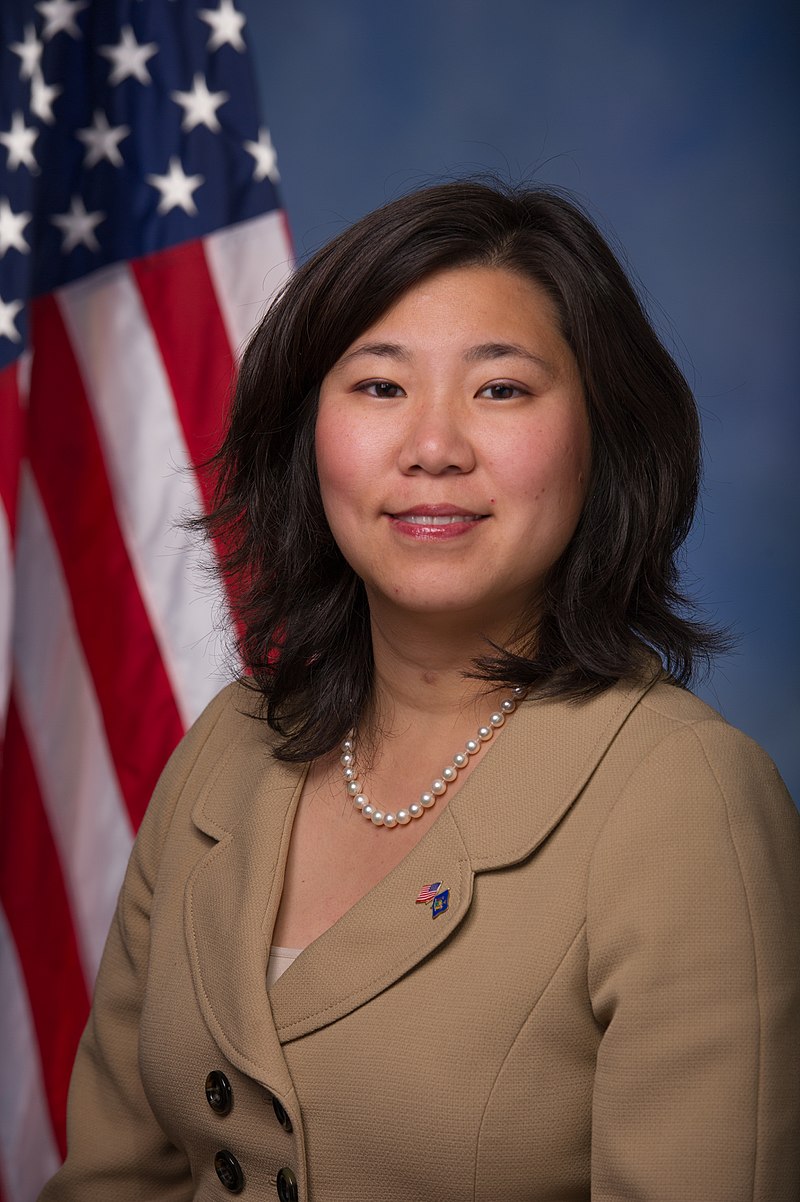 Carolyn Maloney for NY-12

New York State Senate
---
John Liu for Senate District 11
Leroy Comrie for Senate District 12
Joseph P. Addabbo, Jr. for Senate District 15
Toby Ann Stavisky for Senate District 16
New York State Assembly
---
Stacey Pheffer Amato for Assembly District 23
David Weprin for Assembly District 24
Nily Rozic for Assembly District 25
Edward Braunstein for Assembly District 26
Daniel Rosenthal for Assembly District 27
Andrew Hevesi for Assembly District 28
Alicia Hyndman for Assembly District 29
Richard David for Assembly District 31
Vivian Cook for Assembly District 32
Clyde Vanel for Assembly District 33
Michael DenDekker for Assembly District 34
Jeffrion Aubry for Assembly District 35
Catherine Nolan for Assembly District 37
Michael Miller for Assembly District 38
District Leaders
---
| | |
| --- | --- |
| District | Endorsed Candidate |
| 23A | Frank Gulluscio |
| | Stacey Pheffer |
| 23B | Lew Simon |
| | Jeanette Garramone |
| 24A | David Weprin |
| | Martha Taylor |
| 24B | John Albert |
| | Susan Seinfeld |
| 25A | Rory Lancman |
| | Tammy Osherov |
| 25B | Peter Tu |
| | Neeta Jain |
| 26A | David Fischer |
| | Carol Gresser |
| 26B | Edward Braunstein |
| | Marian Schwartz |
| 27A | Simon Pelman |
| | Facia Class |
| 27B | Morton Povman |
| | Sandra Povman |
| 28A | Michael Cohen |
| | Karen Koslowitz |
| 28B | Matthew Mandell |
| | Sarah Payne |
| 29A | Archie Spigner |
| | Leslie Spigner |
| 29B | Elmer Blackburne |
| | Jacqueline Boyce |
| 30A | Connor Martinez |
| | Denise Keehan |
| 30B | Peter O'Donnell |
| | Melissa Sklarz |
| 31A | Bob Simmons |
| | Valerie West |
| 31B | Richard David |
| | Fay Hill |
| 32A | Patrick Jenkins |
| | Yvonne Reddick |
| 32B | Anthony Andrews |
| | Vivian Cook |
| 33A | Daneek Miller |
| | Roslin Spigner |
| 33B | Gregory Meeks |
| | June Bunch |
| 34A | Manny Perez |
| | Lucia Africano |
| 34B | Andre Vargas |
| | Monica Valdes |
| 35A | Fleetwood Henry |
| | Larinda Hooks |
| 35B | James Fogle |
| | Barbara Jackson |
| 36A | Antonio Alfonso |
| | Breeana Mulligan |
| 36B | Felix DeVito |
| | Carolyn Scarano |
| 37A | Michael J. McGuire |
| | Deirdre Feerick |
| 37B | Ian Magerkurth |
| | Diane Ballek |
| 38A | Frank Kotnik Jr. |
| | Mary Haeberle |
| 38B | Stephen Forte |
| | Christine Stoll |
| 39A | Francisco Moya |
| | Yanna Henriquez |
| 39B | Mohammed Saleheen |
| | Aridia Espinal |
| 40A | John Liu |
| | Mary Ann Dorsa |
| 40B | Peter Koo |
| | Martha Flores-Vazquez |

State Committee
---
| | |
| --- | --- |
| District | Our candidate |
| 23 | Joseph P. Addabbo Jr. |
| | Mary J. Plunkett |
| 24 | Taj Rajkumar |
| | Jamilla A. Uddin |
| 25 | Shlomo Nisanov |
| | Bonnie H. Panzok-Davidson |
| 26 | Matthew R. Silverstein |
| | Debra Markell |
| 27 | Jeffrey Gottlieb |
| | Sandra Povman |
| 28 | Edwin K. Wong |
| | Ronnie Croce |
| 29 | Aaron K. Ambrose |
| | Dorita L. Clarke |
| 30 | Dennis L. Deahn |
| | Eileen B. Boland |
| 31 | William McDonald |
| | Betty A. Leon |
| 32 | Patrick B. Jenkins |
| | Jean Phelps |
| 33 | Leroy Manuel |
| | Carmine Couloute |
| 34 | Matthew E. DiStefano |
| | Ellen Raffaele |
| 35 | Derek A. Slaughter |
| | Clara M. Salas |
| 36 | Edward Babor |
| | Laura Jean Hawkins |
| 37 | Andre T. Stith |
| | Corinne K. Haynes Wood |
| 38 | Julio A. Batista |
| | Janet R. Forte |
| 39 | - |
| | Victoria S. Steinberg |
| 40 | Donald R. Henton |
| | Sandra Ung |

Judicial Delegates
---
| | |
| --- | --- |
| District | Our candidate |
| Del. to Judicial Convention - 24 AD | John P. Albert |
| | Martha Taylor |
| | Susan L. Seinfeld |
| | David I. Weprin |
| | Mark S. Weprin |
| | Ari Gershman |
| | Akshar A. Patel |
| | Muhammad M. Rahman |
| | Casey R. Lajszky |
| | Jonathan B. Taylor |
| Del. to Judicial Convention - 28 AD | Andrew D. Hevesi |
| | Mary Ellen G. Courtney |
| | Sheridan C. Chu |
| | Lynn Schulman |
| | Brent G. Weitzberg |
| | Marsha J. Silverstein |
| | Howard Pollack |
| | Amanda L. Menichini |
| | Myrna C. Jacobson |
| | Sheryl Ann Fetik |
| Del. to Judicial Convention - 29 AD | Elmer H. Blackburne |
| | Archie Spigner |
| | Jacqueline G. Boyce |
| | Leslie Spigner |
| | Johnnie B. Newsome |
| | Melvin W. McDonald |
| | Aaron K. Ambrose |
| | Renee N. Bluford |
| | Barbara A. Deyounge-Ezell |
| | Rene Hill |
| | Donna M. Sowerby |
| | Michael L. Scotland |
| | Marlon Y. Kornegay |
| | Bernard T. Harrigan |
| | Violet Samuels |
| Del. to Judicial Convention - 30 AD | Denise M. Keehan |
| | Connor I. Martinez |
| | Eileen B. Boland |
| | Peter P. ODonnell |
| | Dennis L. Deahn |
| | Melissa Sklarz |
| | Ana M. Martinez |
| | Annie J Cotton |
| | Eileen Crowley |
| Del. to Judicial Convention - 32 AD | Vivian E. Cook |
| | Yvonne Reddick |
| | Anthony D. Andrews Jr. |
| | Patrick B. Jenkins |
| | Jean D. Randolph-Castro |
| | Glenn A. Greenidge |
| | Jean Phelps |
| | Susan Y. Reddick |
| | Clifton Stanley Diaz |
| | Dawn C. Cotter-Jenkins |
| | Joyce A. Denny |
| | Millicent E. McRae |
| | Billy C. Mitchell |
| Del. to Judicial Convention - 33 AD | Gregory W. Meeks |
| | Roslin Spigner |
| | June Bunch |
| | I. Daneek Miller |
| | Alma J. Cave |
| | Darcel P. Chapman |
| | Leroy Manuel |
| | Pamela F. Moore |
| | Wanda R. Manley |
| | Diane Lake |
| | George A. Smith |
| | Leroy G. Comrie Jr. |
| | Samuel Murray |
| | Michael Lambert |
| Del. to Judicial Convention - 34 AD | Andres Y. Vargas |
| | Manuel F. Perez |
| | Michael G. DenDekker |
| | Matthew E. DiStefano |
| | Monica V. Valdes |
| | Gary P. Gilbert |
| | Ellen Raffaele |
| | Lucia V. Africano |
| Del. to Judicial Convention - 35 AD | Barbara J. Jackson |
| | Jeffrion L. Aubry |
| | Fleetwood Tyrone Henry |
| | Larinda C. Hooks |
| | George R. Dixon |
| | Veta I. Brome |
| | Priscilla Carrow |
| | Clara M. Salas |
| Del. to Judicial Convention - 36 AD | Carolyn Scarano |
| | Antonio Alfonso Jr. |
| | Felix J. DeVito |
| | Breeana C. Mulligan |
| | Kimberly Mullarkey |
| | Laura Jean Hawkins |
| | Eartha I. Washington |
| | Nicole V. Migliore |
| | Mary DeMakos |
| | Anne Marie Anzalone |
| | Theodore Kasapis |
| | Rodney A. Townsend |
| Del. to Judicial Convention - 37 AD | Ian W. Magerkurth |
| | Caitlin A. Kidder |
| | Diane C. O'Neill |
| | Stacey H. Lorentz |
| | Diane R. Ballek |
| | Laura Hickey |
| | Paul J. Camilleri |
| | Michael J. McGuire |
| | Meghan E. Cirrito |
| | Deirdre A. Feerick |
| | Sharon Cadiz |
| | John P. Smyth |
| Del. to Judicial Convention - 39 AD | Edgar I. Moya |
| | Amparito B. Rosero |
| | Jessica Eljaiek |
| | Aridia Espinal |
| | Yanna M. Henriquez |
| | Evelyn Peralta |
| | Francisco P. Moya |
| Del. to Judicial Convention - 40 AD | Mary Ann Dorsa |
| | Peter A. Koo |
| | Laura Riley |
| | Martha Flores-Vazquez |
| | Charles Apelian |
| | Vernestine S. Sanders Pascal |